Duncan
Landlord

Duncan is returning to pub life after a 20+ year gap. In that time he has worked for Skyfleet Ltd as a sales manager in the car leasing industry.
Having said he'd retire to a pub one day this opportunity came along sooner than expected but it was too good to miss and now here he is. Always wanting to be the life and soul of the party, being behind the bar suits his larger than life personality…and laugh!
When not at Skyfleet Ltd or The Dog House, Duncan is a real family guy enjoying time with Claire, Hana and Luke and of course the four Frenchies.
If there is any time left Duncan will be bankside fishing, writing, reading or sketching, preferring the traditional approach of cane rods and natural baits.
Claire
Landlady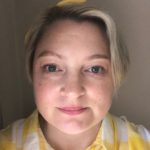 After leaving school I turned my weekend job at Tesco into a full time job and soon found myself on their management training program. In 2004 I joined Home-Start Ashford & District, a local charity, as an Organiser working in the rural area and since 2012 have been Co-Scheme Manager with responsibility for day to day scheme operations and finance. It's an amazing job and I have the pleasure of meeting some wonderful people.
Duncan and I had always talked about 'retiring' into pub life so this has come a little early but the stars aligned and thanks to my late Gran and Grandad here we are! I like to be organised and methodical (a place for everything and everything in its place) and enjoy number crunching so am looking forward to the challenges that this brings.
Outside of work I love spending time with my family, Duncan and I have been married since 1998 and we have two big children, Hana and Luke. We have four French Bulldogs, Nala and Kobe and their pups, Odin and Lilo who take up a lot of my time and fill the forthcoming empty nest. I also have a passion for coffee, baking, window shopping, eating out and the cinema.
Tanis
Bar Supervisor

Tanis will be found in The Dog House weekday lunchtimes and mucking in on the busy weekend events.
Having started her career in the industry as a Kitchen Assistant at the young age of 15 Tanis is now Bar Supervisor here playing an essential role in keeping the drinks flowing.
Doting mum to Brooklyn, Tanis is a family person sharing many likes with her dad such as motorbikes and live music and is especially interested in following the local scene, offering great advice on bookings for the pub. Also a film buff she enjoys watching scary movies and shares a favourite film with Duncan, Roadhouse! "Be nice until it's time not to be nice"
Donna
Kitchen Supervisor

Donna is not often seen in the Doghouse – but is frequently heard as she is always "double" busy in the kitchen. Her aim is to ensure the highest standards for you and GREAT consistent food is served!
When not at the Doghouse Donna is passionate about her yoga and is a very keen gardener! Still bendy and flexible this glamourous Grandma can still do the splits – which is helpful when trying to garden with a newly acquired springer spaniel!!
Donna's main passion is spending time with her family (in particular her grand-daughter) and is reminded by her husband every day how lucky she is (for having him ?).
We dare you to try her home-made sausage rolls and scotch eggs! They're GREAT!!
James
Bar Assistant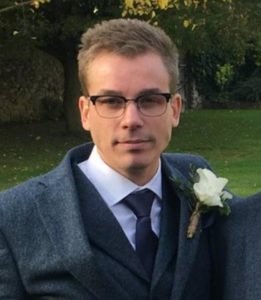 James spends his days working for an I.T. Recruitment company based at Evegate, literally a stone's throw from The Dog House.
He was introduced to Real Ale on their opening day…and since then he has never looked back!
Alongside his long-standing passion for Vinyl and Live Music, The Dog House is more like a spiritual home than a place of work for James.
Also being a dog lover, when on the other side of the bar James often has his Cavalier King Charles Spaniel 'Nala' in tow, who is a hit with the customers!
Outside of work James enjoys exploring and sampling new Ales and Local Produce…for research purposes of course!