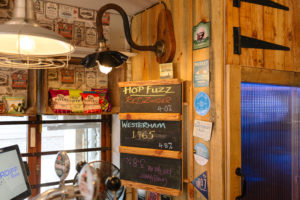 Here at The Dog House we aim to become as sustainable as possible.
Evegate has on site solar panels that provide 30% of its electricity as well as recycling collections for tenants. Your empty crisp packets are sent to be recycled and raise funds for the Kent, Surrey and Sussex Air Ambulance.
All The Dog House stationery is printed on recycled papers and our straws are paper too, we welcome you bringing along your own reusable one!
In the kitchen we use local suppliers such as Aldington Fresh Foods and Dymchurch Butchers and Davies Family Bakers.
The bar is stocked with a choice of 3 Real Ales from over 20 breweries across Kent such as The Old Dairy and Canterbury Ales, ciders from Dudda's Tun near Sittingbourne and lager from Curious Brew here in Ashford. We are also working to enhance our range of wines and spirits from local vineyards and distilleries.
http://www.canterbury-ales.co.uk
https://olddairybrewery.com
http://duddastuncider.com
http://curiousbrewery.com
Designated drivers can enjoy a selection of sparkling fruit presses from Kingsdown Water in Walmer or Nanny State pale ale from Brewdog (it's from Scotland but it's good!).
For your snacking pleasure we have Kent Crisps from Canterbury and cakes by Betty's Brownies of Sellindge.
http://kentcrisps.com
https://m.facebook.com/browniesbybetty/