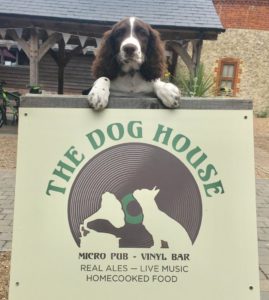 Evegate is a Rural Business Park accommodating 45 plus business, a nature trail and fishing.
On site you will find an array of outlets including jewellers, hairdressers, beautician, country clothing and tattoo artist. There is also children's craft shop, antique showroom, fitness and wellbeing centres and estate agents. For a full list of businesses please go to Evegate's website.
http://www.evegate.co.uk
Behind the extensive car park the centre opens out on to rolling fields and woodland hiding a number of lakes. The Old Pond is a day ticket water holding carp and trout.
A 2 mile nature trail created with the support of the Kentish Stour Conservation Project is ideal for dog walkers and families, pop in to see us on your return for refreshments. We welcome families and dogs.
http://www.kentishstour.org.uk/wp-content/uploads/2016/01/Evegate-Farm-Wetland-Trail-Leaflet-KSCP.pdf
Next door, Evegate Manor Barn is a 'sparking clean' Airbnb property hosted by Larissa with room for 4 guests, a pool and hot tub.
(as rated by recent guests)
https://abnb.me/SOwbBziotW