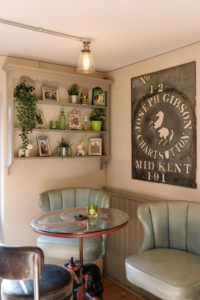 We want you to enjoy your time in The Dog House as much as possible. We have therefore joined some national initiatives to encourage a great night out for all
Challenge 25!
If, like Duncan, you think you're Peter Pan and never age please don't be offended if we ask for ID. Our staff are trained to ask anyone they think looks under 25 for ID.
Online Dating
Dog tired of awkward first dates,
Want to make sure you're not barking up the wrong tree,
It's a dog eat dog world out there,
Come to The Dog House and our guard(ian) dogs will help you feel safe and hopefully leaving like a dog with two tails!!
We cannot guarantee your safety but we can support you to leave alone if that's what you want! #AskForAngela #NoMore
To make the most of your evening if you want to pace yourself small measures are always on offer; half pint beer, ale and cider, 125ml glasses of wine and 25ml shots of spirits.
Free tap water is also available to keep you hydrated and reduce hangovers!
And finally if you happen to enjoy our company too much we will happily call you a taxi. Evegate has a night security guard so he can keep an eye on your car although please remember that any vehicles left in the car park at anytime remain your responsibility and Evegate or The Dog House will not be held accountable should any damage occur. #ThinkRoadSafety